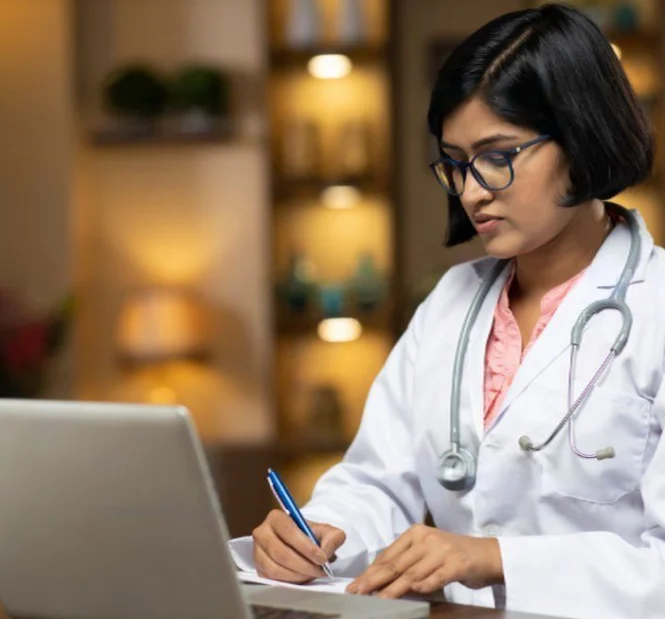 Allied Health Science (AHS) education programmes prepare bright, young minds in various healthcare-related disciplines other than medical and nursing. AHS professionals provide doctors with a support system for improved diagnosis and treatment. They are an integral part of the healthcare system and apply their scientific knowledge of disease prevention and treatment, health systems management, medical technology and health interventions to help patients make a complete recovery and have an enhanced quality of life. 
The Hindu Mission Hospital's College for Allied Health Sciences was established in pursuance of the goal of providing high quality education in AHS. Affordable and excellent paramedical education, especially in the field of allied health sciences, is still a dream for many youngsters. The college is changing that with its exceptional courses and ensuring that the dream becomes a reality for all the students, who pass through its portals. The Hindu Mission College of Allied Health Sciences came into being in 2017 and is also affiliated to Dr MGR Medical University. The college is an offshoot of the Hindu Mission Hospital and aims to train and create an exceptional workforce of allied health professionals, who become leaders in their respective fields and provide valuable service across the globe.
State-of-the-Art

Infrastructure
Part of a 300 bed Multi Specialty Quaternary Care Hospital
Well Equipped Laboratories
Well Ventilated Classrooms
Spacious Hostel facilities
103, GST Road, Tambaram, Chennai.
© 2022 Hindu Mission Hospital. All rights reserved.